Designing Your Own Website with Adobe Muse
Learn to design a website using Adobe Muse—a welcome alternative to traditional HTML coding. If you're an artist, you'll love how this user-friendly program makes it easy to create a professional-caliber portfolio website. We will cover how to design your website, but you'll need to secure a domain name, find hosting, and publish the website on your own.
Special Notes
All materials and equipment provided.
A lunch break will be provided. Students are encouraged to bring a bagged lunch.
Please note that for weekend workshops occurring on both Saturday and Sunday: Saturday classes run from 10 AM - 4 PM, Sunday classes run from 1 - 4 PM.
About the Instructor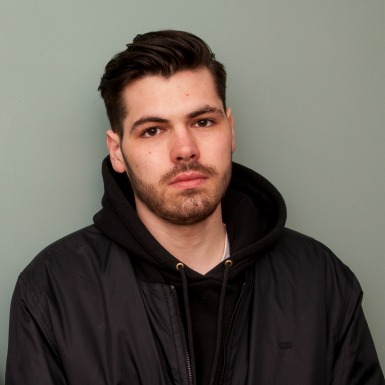 Matthew Rea
Matthew Rea is an exhibiting painter residing in Virginia. He graduated Summa Cum Laude with his Bachelor of Fine Arts from Virginia Commonwealth University's Painting and Printmaking Program in 2014. He has had work exhibited along the East coast at such spaces as, The Printmaking Center of New Jersey, Gallery Flux, and the newly remodeled Depot Gallery. Matthew has taught one-on-one classes, and previously at Studio Two Three. He currently paints and works in Richmond's Museum District.
See More Classes By Instructor
Instructor Website
Back to Classes