Bookmaking as Collage
Create books with folds, cuts, glue and your imagination! Bring clippings, wrappers, cards, boxes, magazines and books that you're willing to cut and glue, or use what we have on hand. This is a great workshop for collage makers, collectors, photographers and anyone who loves paper.
Special Notes
This is a two-day weekend workshop. Class will meet both Saturday and Sunday, 10 AM - 4 PM.
Classes are confirmed one week prior to the start date. In order to help us confirm classes, please register as early as possible.
About the Instructor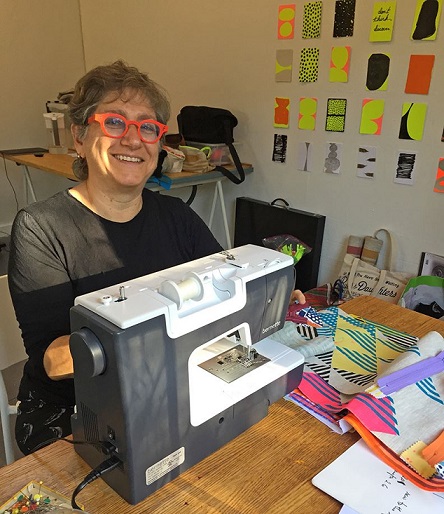 Alyssa Salomon
Under the moniker Blue Skies Workroom, Alyssa designs and makes bags, aprons, books, and other delights for everyday living using her own screenprinted fabric and papers, lots of vibrant patterns, glowing colors, and sometimes chickens. You'll find her work at Quirk Gallery, the ICA shop, Penland Gallery, and online at BlueSkiesWorkroom.com. Alyssa teaches workshops and at VCU where she served as the 2017/2018 School of Business Artist in Residence.
See More Classes By Instructor
Back to Classes