Book Plate Print Swap – NEW!
Turn your drawings into a lino print postcard inspired by vintage book plates. A linocut print is made by transferring a drawing of your own onto a linoleum block and then carving the image into the piece of linoleum using a linoleum cutter. Students will turn their drawings into a series of postcard prints while also learning a variety of techniques for creating different textures, images, and ways to play with positive and negative space. Each student will print a postcard edition and are encouraged to swap with other class members, leaving the class their own mini bookworm inspired art collection!
Special Notes
Classes are confirmed one week prior to the start date. In order to help us confirm classes, please register as early as possible.
About the Instructor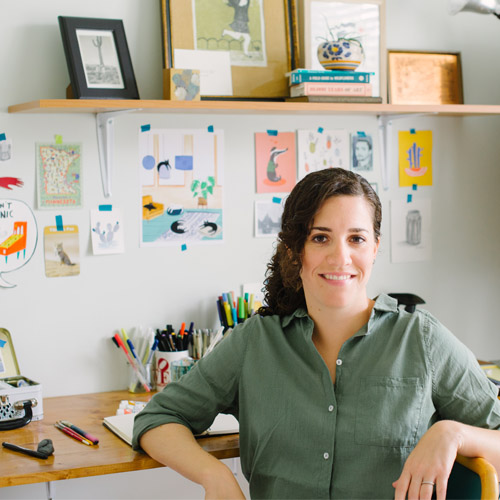 Kristen Solecki
Kristen Solecki is an artist and illustrator based in Chapel Hill, NC. Since earning her degree in illustration from Philadelphia's University of the Arts, Solecki has worked with a variety of clients to create editorial illustrations, book cover art and illustrations, marketing materials, paintings, and other projects.
When she's not doing client work, Solecki exhibits her art in galleries around the country, teaches workshops, and curates exhibitions. She is always on the lookout for out-of-the-box projects that use illustration in new and unique ways.
See More Classes By Instructor
Back to Classes