Bangles, Bracelets, and Beads (Ages 11-12)
Use beads, crystals, and sequins of all colors, shapes, and sizes to make bracelets, earrings, and necklaces. Even learn to weave a ring! Give jewelry as gifts, or keep it to wear yourself.
One-week camp sessions run from June 12 to August 25. Morning classes run from 9 a.m. to 12 p.m. and afternoon classes run from 1 to 4 p.m. Kids can be dropped off for morning classes beginning at 8:30 a.m. and for afternoon classes beginning at 12:30 p.m.
Special Notes
Need a full-day solution? Enroll in a morning and afternoon class, and you can take advantage of our extended day program. Extended day allows your child to bring a packed lunch and stay at VisArts from 12 to 1 p.m. as well as from 4 to 5 p.m. Extended day programs can be purchased when you add an afternoon class to your online shopping cart.
About the Instructor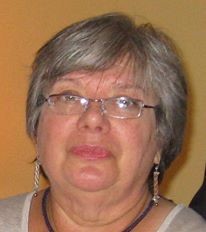 Ingrid Bernhardt
Ingrid Bernhardt is a graduate of the Pratt Institute. Her bead work is exhibited nationally and she regularly exhibits at the Craft & Design Show, winning best in show for 2009.
See More Classes By Instructor
Instructor Website
Back to Classes