Art Lab (Ages 6-7)
Enter the art laboratory and create an eclectic variety of artwork. Use clay, wire, fabric, paint, and other materials to create collections of extraordinary 2D and 3D art!
One-week camp sessions run from June 12 to August 25. Morning classes run from 9 a.m. to 12 p.m. and afternoon classes run from 1 to 4 p.m. Kids can be dropped off for morning classes beginning at 8:30 a.m. and for afternoon classes beginning at 12:30 p.m.
Special Notes
Need a full-day solution? Enroll in a morning and afternoon class, and you can take advantage of our extended day program. Extended day allows your child to bring a packed lunch and stay at VisArts from 12 to 1 p.m. as well as from 4 to 5 p.m. Extended day programs can be purchased when you add an afternoon class to your online shopping cart.
About the Instructor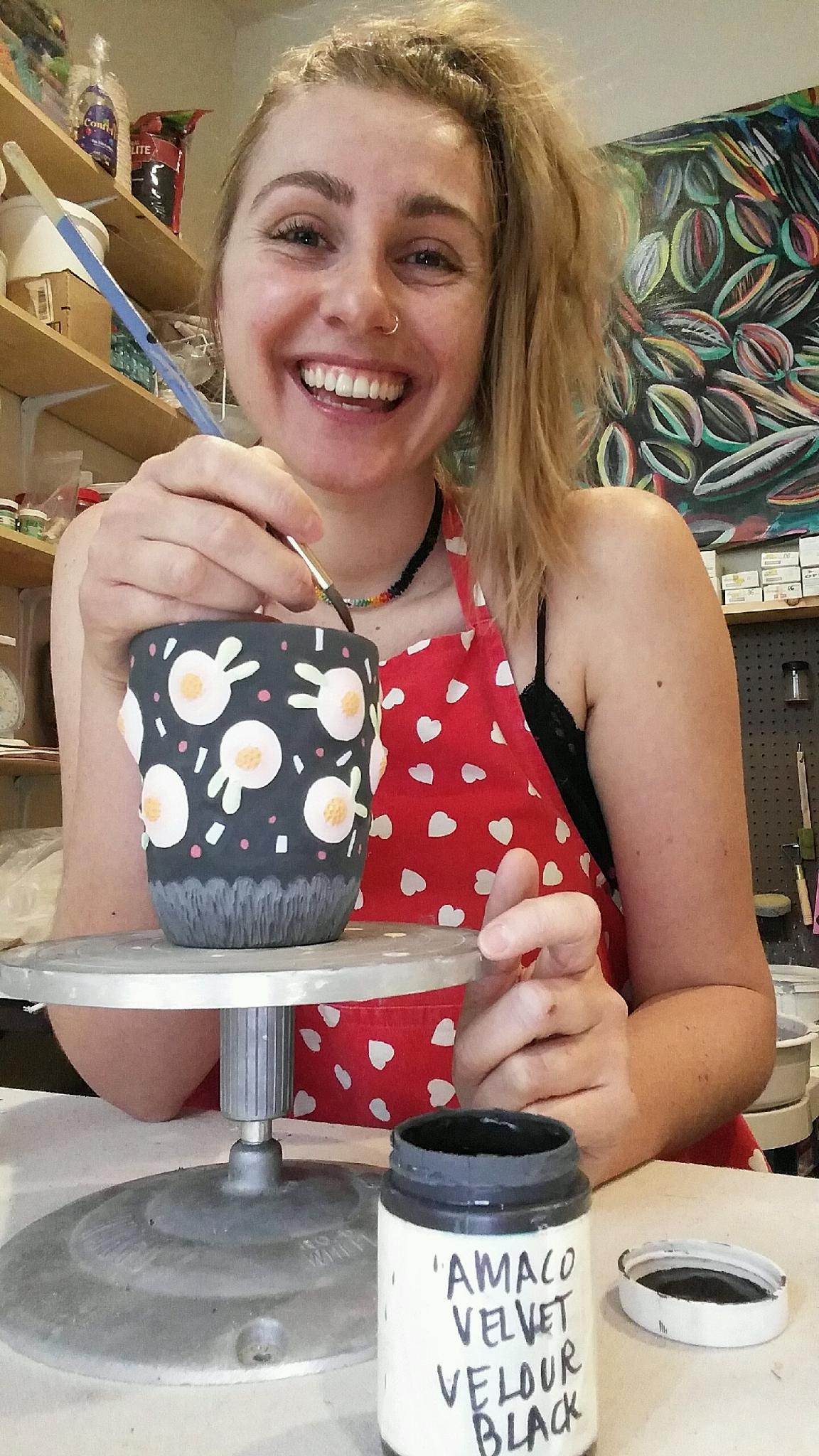 Senta Achee
Senta Achée is a multi-disciplinary artist and potter currently living and working in Richmond, Virginia. Recently relocating from the sunshine state of Florida, where she received her BFA in Ceramics from the University of Florida, Senta pursues her creative work out of her home studio, while teaching, assisting other artists, working at Clayworks, and gardening. Senta sells her ceramic work locally and through shopwiseblood.com, an online space for women makers and artists.
See More Classes By Instructor
Back to Classes