Adobe Quick Trio: Introduction to InDesign, Photoshop, Illustrator – NEW!
Students will learn the basics of Adobe InDesign, Photoshop and Illustrator, to help them create, revise and update documents. Using their own Mac or PC computers and software, students will share files from the instructor, and work together on several projects. InDesign: We will create a document together "from the ground up." Illustrator: We'll build a logo together. Photoshop: We'll select, adjust and work with images.
Special Notes
• This is an online class. In order to attend online classes, students must be able to attend the class via Zoom, an online cloud conferencing program. You do not need to download the program to join for classes.
• You will be sent a link and password to your class one week before the class begins and the day before class begins. Please DO NOT share the link or password with anyone. Please keep the link somewhere you can easily access it throughout the entirety of your class.
• All online classes are recorded for quality purposes. If you miss a class, you may request a class recording from [email protected] Class recordings will be made available up to fourteen days after the session concludes.
• Neither the instructor, students nor VisArts are permitted to monetize online class recordings in any way. Please do not share class recordings on social media or other websites.
• VisArts will do its best to support all students with problem-solving technology, but is not responsible for a student's malfunctioning equipment or internet.
• For technical support, questions or concerns and logging into zoom, please contact: [email protected]
Materials List
This online class requires that students have a Mac or PC computer, an internet connection to receive files and participate on Zoom, and access to the three applications from Adobe.com. Subscription plans for Adobe CC are $53 per month, $20 per month for students. Here is a link if you qualify as student; https://www.adobe.com/creativecloud/buy/students.html. There is also a free 7 day trial.
About the Instructor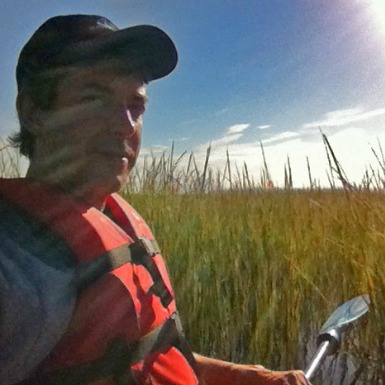 Christopher Hibben
Christopher Hibben is a graphic designer with over 20 years of experience. He has worked in a range of design disciplines, including packaging, printed & digital communications, identity & logos, wayfinding, and exhibition graphics. He is an environmental graphic designer for the exhibition design department at the Virginia Museum of Fine Arts.
Portfolio: https://christopherhibben.carbonmade.com/
See More Classes By Instructor
Back to Classes