New VisArts Annual Residents Announced for 2022-23
Four new artists will start an 11-month annual residency at the Visual Arts Center of Richmond beginning September 1, 2022. Ayana Zaire Cotton, Curtis Newkirk Jr., and Hien Kat Nguyen are the three visual artists in the program. Emily Okamoto-Green rounds out the cohort as the program's resident writer.  
The three emerging visual artists and one writer are invited to spend a year making new work which will be included in a group exhibition set to run at VisArts during their residency. Residents receive an honorarium, private studio space, access to VisArts' 17 professional studios and other benefits intended to enhance their creative practice such as studio training, private lessons and professional documentation of their work.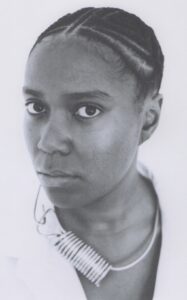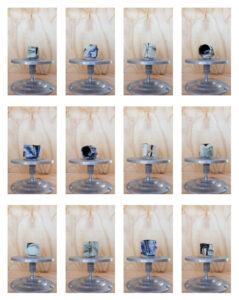 "Through converging technology, printmaking, fiber, metal, and clay I plan to deepen my transdisciplinary practice, making work that explores Black feminist ecologies and world-building," says Ayana Zaire Cotton. Ayana is a queer, Black feminist, anti-disciplinary artist and cultural worker from Prince George's County, Maryland. Their work braids together language, performance and technology, using computer algorithms to spin non-linear narratives about culture, belonging and practices of remembering; a methodology they refer to as, "Cykofa Narration."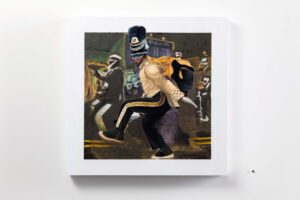 Curtis Newkirk Jr. is an artist from Northern Virginia who resides in Richmond. Curtis graduated from Virginia Commonwealth University and works primarily with oil and acrylic on wood. His work is inspired by black culture and is heavily influenced by hip-hop, fashion, his southern roots, and his love for the city.  
"I hope that meeting other artists and those I'll be interacting with at VisArts will help open my mind to new and complex ideas that will be directly reflected in my art. I am going to continue the body of work I have been working on for the last year that involves portraying black and brown-skinned people positively and powerfully. Through my work, I will continue to combat society's definitions of truth and life." 
Newkirk's style involves bold colors, complex objects, and figures, mixed with abstract brushwork. He has previously shown work at several exhibitions and won many awards over the years. Most recently, he was featured in the New American Paintings 2020 South Issue, as well as in the 2020 documentary, The Builder.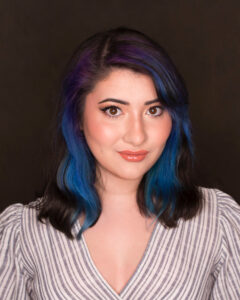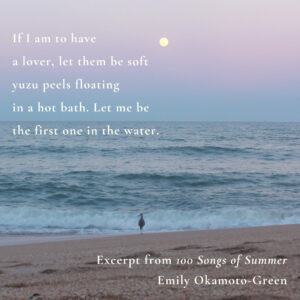 Japanese-American essayist and poet, Emily Okamoto-Green will occupy the private resident writer studio at VisArts. A graduate of George Mason University's MFA poetry program, her accolades include the Virginia Downs Poetry Award, the Joseph Lohman III Poetry Prize, The Alan Cheuse International Writers Center 2020 fellowship, Yes Poetry Magazine's Poet of the Month, and inaugural winner of the Berkey Essay Contest.   
 During her residency, Okamoto-Green hopes to put her finger on the pulse of writing in Richmond. "I'm returning to RVA after almost a decade and want to be involved in adding my voice to its chorus of amazing poets and writers. I'd really love to become a part of the vibrant arts community here, and just be among fellow artists—I'm all about having fertile fields of thought so that you reap the best work you can produce." 
Okamoto-Green admits she has a lot of work she would like to accomplish during her residency at VisArts. most importantly, finishing a Hyakushu Uta, or 100 waka sequence and a few essays she's been contemplating. "Everything I'm working on currently is really centered around ideas of being a woman, an immigrant, the ghostliness of memory, the poetic vehicle of dream, and what it means to have a homeland."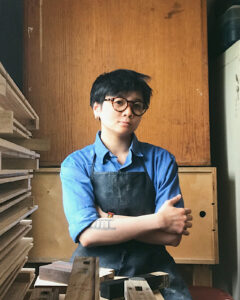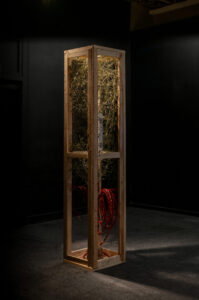 Hien Kat Nguyen was born and raised in Saigon, Vietnam. With their interests in Vietnamese folklore, Nguyen uses woodworking and foundry metalworking to preserve and nurture the concepts that have anchored them. Nguyen received their Bachelor of Fine Arts in Sculpture + Extended Media from Virginia Commonwealth University in May 2022. They are the recipients of the Virginia Museum of Fine Arts' Undergraduate Fellowship and the Windgate-Lamar Fellowship from the Center for Craft. Nguyen will be an artist in residence at Anderson Ranch Arts Center and Visual Arts Center of Richmond between 2022 and 2023. They have exhibited work at VCUarts' Galleries and The Anderson Gallery in Richmond, VA.
"My interest lies in artworks that combine thought-provoking topics, such as folklore, queer identity, and immigration, with sensibility, humor, and playful childhood games. I will complete my ongoing sculpture: "Thôi Nôi", a crane machine that references Vietnamese future predictions for their child." 
Nguyen hopes to use their time at VisArts to grow with the Richmond community and connect and work with the diverse group of makers at the arts center. They plan to experiment and explore the studios and different art mediums. Flamework, cyanotype, and intaglio printing are at the top of their must-try list.