VisArts launches 3 New Take + Make Kits
The Visual Arts Center of Richmond launched three new Take + Make Kits for the fall 2021 season. Make A Chia Pet with Adam Burke; Exploring Shibori: Tie-Dye Your Own Bandana with Alex Foster; and Screen Monotypes 3 Ways with Jordan Brown are now available in the VisArts online shop for purchase.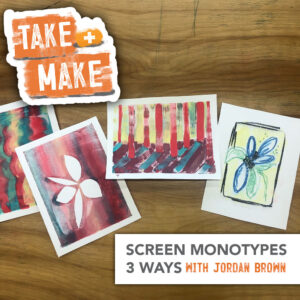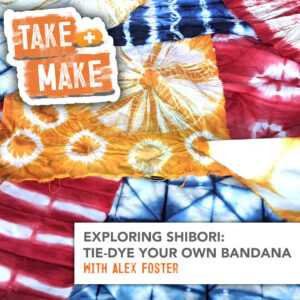 Take + Make Kits are at-home art-making kits for individuals and families looking to keep up a creative practice at home. Each kit contains a project designed by a local artist with step-by-step instructions and the supplies needed to make it. Kit pricing ranges from $15-$35.
VisArts created Take + Make kits in response to distancing and stay-at-home mandates during the 2020 COVID-19 pandemic. "It was a way to keep people engaged in personal creative pursuits and support our local creative community of artists during a difficult time," says Clarissa Bannor, VisArts Marketing and Communications Manager, "it's since served as a way for people who can't take a class at VisArts to still have access to art-making on their own time; which is our ultimate goal here at VisArts, 'art for everyone, creativity for life.'"