VisArts Hires Director of Exhibitions and Residencies
The Visual Arts Center of Richmond announces that the 55-year-old community arts center has hired Ginny Kollak to serve as its director of exhibitions and residencies.
"We're thrilled that Ginny will be joining us at VisArts," said Stefanie Fedor, executive director of the Visual Arts Center of Richmond. "Not only does she bring a wealth of curatorial experience to this position but she's seen firsthand what residencies can do for artists, writers and researchers."
Kollak relocated to Richmond from suburban Philadelphia, where she was most recently the curator of exhibitions at Ursinus College's Philip and Muriel Berman Museum of Art. In 2017, she spent six months in residence at the Banff International Curatorial Institute in Alberta, Canada. Earlier in her career she was a curator-in-residence at the Fondazione Sandretto Re Rebaudengo in Turin, Italy.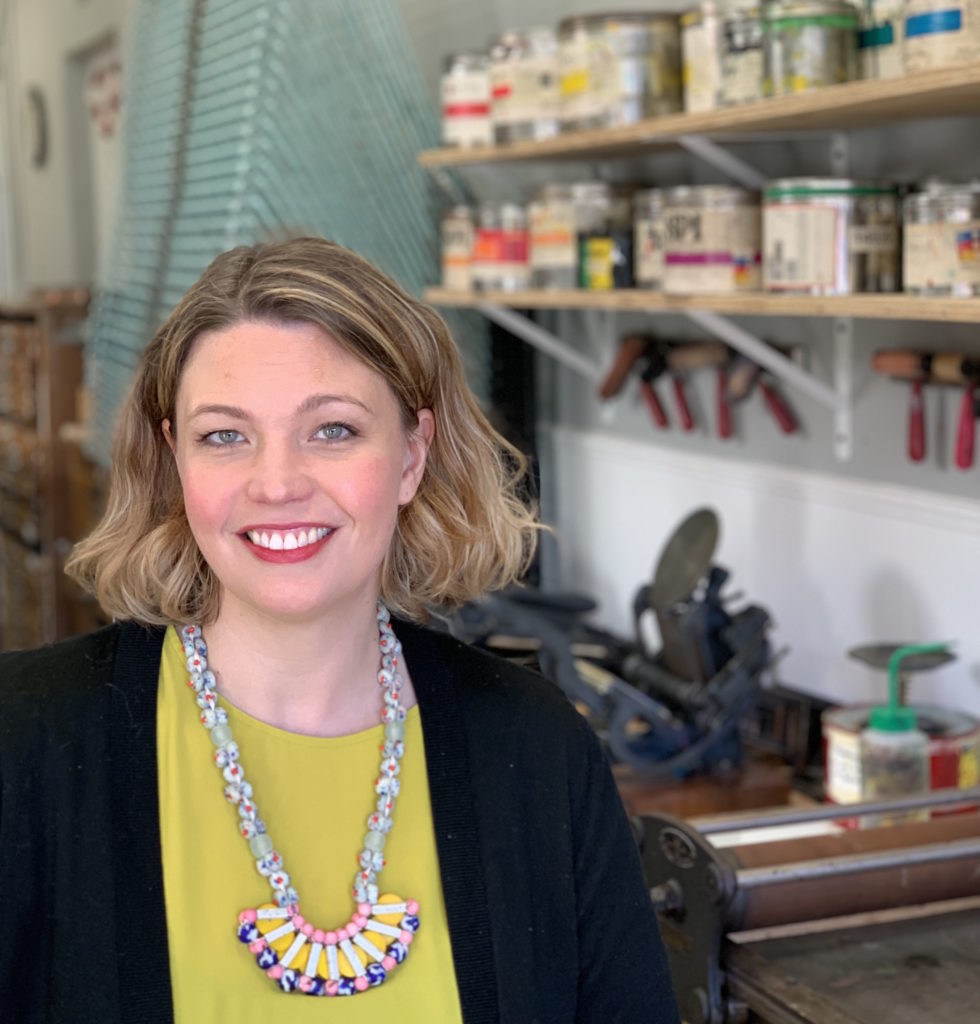 The Visual Arts Center of Richmond is home to the True F. Luck Gallery, which annually hosts at least four exhibitions by contemporary artists working in materials and processes taught in the center's 16 professional art studios. A partnership with Quirk Hotel and Gallery allows VisArts' exhibiting artists to live in Richmond while they create new work. Recent exhibiting artists-in-residence have included Elissa Levy, Trish Tillman, Nate Young, and Natasha Bowdoin.
Kollak previously worked at the Frances Young Tang Teaching Museum and Art Gallery at Skidmore College. She is a graduate of Bard College's Center for Curatorial Studies, where she earned a Master of Arts in Curatorial Studies, and Williams College, where she earned a Bachelor of Arts in art history and English.
While at the Berman Museum of Art, Kollak curated exhibitions featuring the work of Terry Adkins, Natessa Amin, Amanda Burnham, Nick Cave, Louise Despont, Becky Suss, Nick van Woert, Nari Ward, and many other artists.
She is also an accomplished writer and editor. She has edited monographs on Stan, Sara and Johannes VanDerBeek, Richard Pettibone, and Kate Ericson and Mel Ziegler; an artist book by Aleana Egan and Pádraic E. Moore; and Twice Drawn, a survey of contemporary drawing. She has also taught in the museum studies program at Ursinus College.
Kollak succeeds Caroline Cobb Wright, who left the Visual Arts Center of Richmond in 2015 to pursue independent curatorial work. Since then, exhibitions at the center have been curated by several highly recognized independent curators, including Melissa Messina, Amanda Dalla Villa Adams and Lauren Ross.
Kollak joined the staff and board of the Visual Arts Center of Richmond at the center's 54th annual Craft + Design Show at Main Street Station. On Friday evening, she served as an awards judge, alongside Bill Martin, director of the Valentine, and Stephanie Smith, chief curator of the VCU Institute for Contemporary Art. The Visual Arts Center of Richmond recognizes artists in ten award categories.
She began her official duties at VisArts on January 7.