The VisArts leadership team and board of directors have thought carefully about our strategy and we want to share our plans for the summer with you. Due to COVID-19, we've made the difficult decision to cancel on-site summer classes and camps scheduled to start on June 15. Instead, we're offering online classes, Take + Make Kits, camp-in-a-box options for families and a limited number of on-site classes for adults. As of July 6, our building is open by appointment only for staff and members of our Community Studio Rental Program.
this summer, We're offering:
1. online art classes FOR youth, adults + families
The summer online session runs from Monday, July 27 through Sunday, September 6
This six-week session contains programming for youth, adults and families
Registration for all summer classes opens on July 8 for VisArts members. Registration opens to the general public on July 9. Not a VisArts member? Consider joining online to support our organization and get some nice perks…like early class registration!
ArtVenture Online (ages 6-14)
Our dedicated and creative ArtVenture teachers have stepped up and helped us create a six-week session of online ArtVenture Summer Camps. Online ArtVenture will run Monday-Fridays from 10:30 a.m. to noon (morning session) and 1 to 2:30 p.m. (afternoon session).
We're very excited to be able to offer virtual art camps with a variety of media for kids ages 6 to 14. We hope to cultivate a fun, social atmosphere that allows campers to meet new friends and make art!
Browse the ArtVenture Online catalog
Classes for Teens (Ages 15-18) + Adults 
This catalog contains over 85 online art classes in a variety of media. Classes start on July 27! The catalog also includes a limited number of on-site classes for adults only. We are following guidelines put in place by public health officials to make sure that our studios are clean and safe. We're taking precautions to ensure that all studios are sanitized regularly and we'll be making sure that everyone in the studios is practicing social distancing. Masks will be required at all times in our building.
2. More take + make kits
We plan to continue offering Take + Make Kits on our website. These kits are perfect for adults, kids and families who want to create art at home, on their own time!
3. flexible programming for families
We're creating flexible programming for families through a "camp-in-a-box" approach, allowing families to buy a package that includes supplies and prerecorded tutorials. Stay tuned for more information about these packages!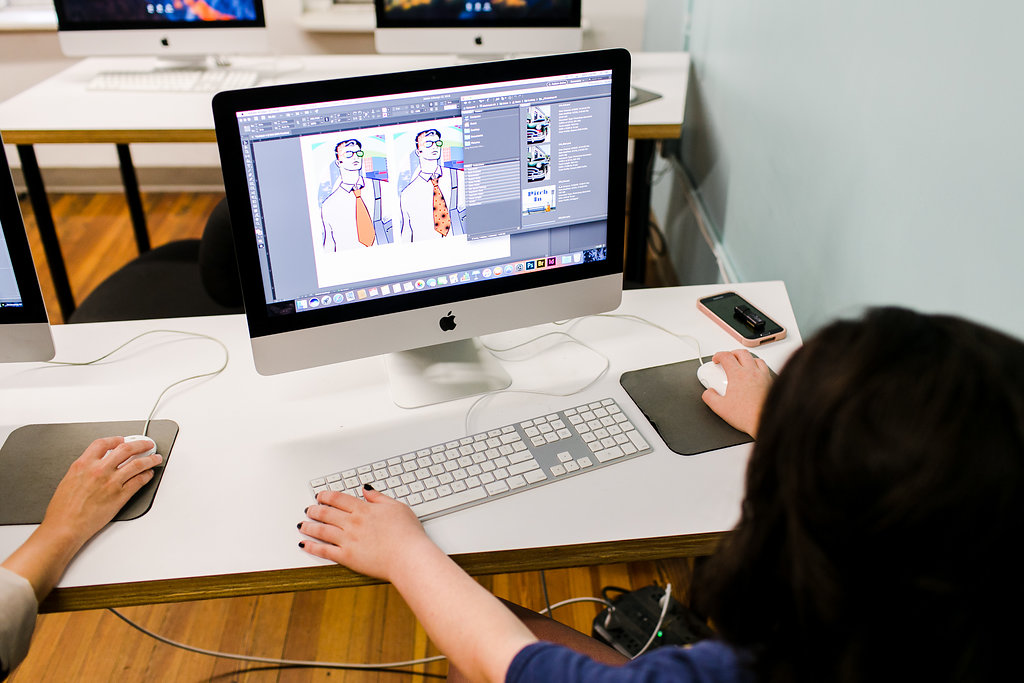 Online Class FAQs:
Why is VisArts offering online classes? Due to the COVID-19 pandemic, VisArts temporarily closed its doors on Friday, March 13 to everyone, including staff. Our building is currently open by appointment only.
At VisArts, our mission is to celebrate and support the creative life of all people through art-making, exhibitions and community programs. We are committed to offering art-making opportunities to our community, even though we can't gather in our studios at this time. Our online classes are a testament to the dedication of our creative staff and teachers.
How do VisArts' online classes work? All classes are taught using Zoom, a remote video conferencing service. In order to participate, you must have a computer, smartphone or tablet with an internet connection. Prior to your class, our education team will send you the link for your class. When it is time for class, you will click on the link and join the video conference, led by your instructor.
What is Zoom and how does it work? Zoom is one of the most ubiquitous video conferencing services online and many educational institutions use this platform for classes. 
What if I have trouble accessing my class? VisArts staff will be accessible to support students with technical issues. You will be able to submit a support request on our website and an on-call member of our team will reach out to help.