|
|
|
|
Past Illustrators-in-Residence
Past Illustrators-in-Residence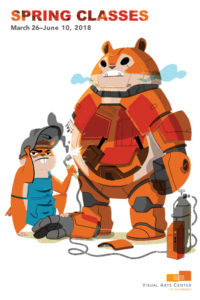 Chris Danger is an illustrator and animator from the small town of Wahiawa, Hawaii. He works his childhood dream job everyday by creating bright and colorful illustrations.
After graduating from the School of Visual Arts in New York City, he animated for Disney, Comedy Central, and Cartoon Network. He now teaches in Washington DC and creates illustrations for magazines and children's books.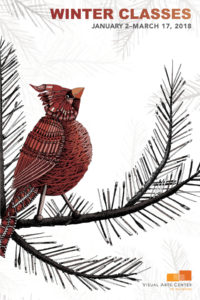 Amelia Blair Langford is an illustrator, designer and muralist based in Richmond, Virginia. She has worked with clients such as Capital One, New Normal Apparel Company, Perfectly Translated, New Forest Earth, Lava Labs and more. Her work has been featured in publications such as RVA Magazine, RVANews, the Wapsipinicion Almanac, The Anderson Independent Mail and Quail Bell Magazine. Langford is best known for producing extremely detailed illustrations of the natural world.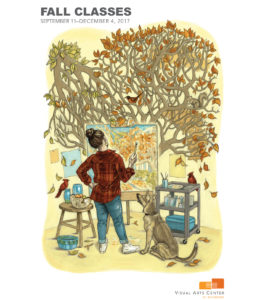 Katie McBride is a Richmond-based illustrator who has a long history with VisArts. Almost a decade ago, when McBride was a new VCUarts grad trying to launch a career as an illustrator, she paid her bills teaching VisArts art classes to kids and adults. At one point, she was teaching as many as six classes each session. Today, McBride works as a senior graphic designer and illustrator for the University of Richmond and takes freelance projects as well.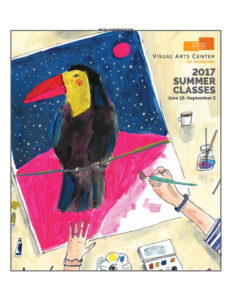 Elizabeth Graeber is a Washington, D.C.-based artist and illustrator who works in pen, ink, watercolor and gouache paint on paper. She attended the Maryland Institute College of Art. Graeber has illustrated two books, An Illustrated Guide to Cocktails and A Field Guide to Redheads, the later of which was a New York Times Bestseller. Illustration clients have included Alice + Olivia, Cup of Jo, Edible DC, Quirk Hotel, The Kitchn, The Wall Street Journal, The Washington Post, Warby Parker, and Whole Foods, and her work has been featured by FastCompany, Refinery29, Teen Vogue, and The Los Angeles Times.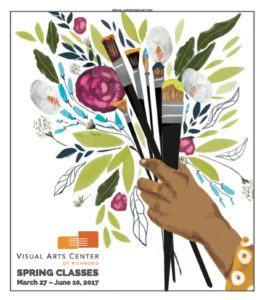 Maria Fabrizio earned her MFA in graphic design/visual communication from VCU and is the author of the book, "Cultivating Creativity: Daily Rituals for Visual Inspiration." She also runs the blog wordlessnews.com, on which she illustrates one news headline each weekday. Clients include National Public Radio, the National Journal, University of South Carolina, Serenbe, Rhode Island Monthly and Writer's Digest.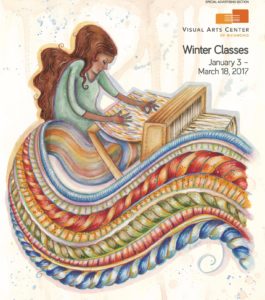 Holly Camp earned a Bachelor of Fine Arts from VCU and later attended the Illustration Academy. Clients include Random House, National Public Radio, Burt's Bees and Virginia Living Magazine, among others. Camp illustrated VisArts' winter 2017 catalog and led a workshop, "Wholesale Basics for Handmade Business."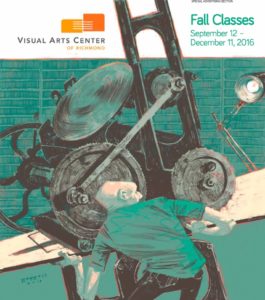 Jared Boggess studied communication arts at VCU and attended the Illustration Academy. His work has appeared in publications such as Richmond Magazine and Smithsonian Magazine and has been recognized by the Society of Illustrators, Print Magazine, AIGA and others. Boggess illustrated VisArts' fall 2016 catalog and led a workshop, "Drawing Like a Painter."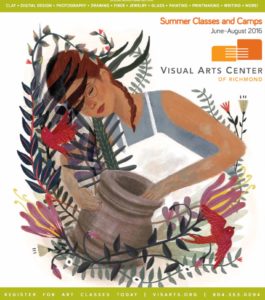 Victoria Borges is a Richmond-based illustrator who studied communication arts at Virginia Commonwealth University's School of the Arts. Clients include Richmond Magazine, Richmond Bridge, The Chicago Reader, Printa and Viction:ary. She was VisArts' first illustrator-in-residence, illustrating the summer 2016 catalog. She led a workshop titled "Illustration + Digital Media."